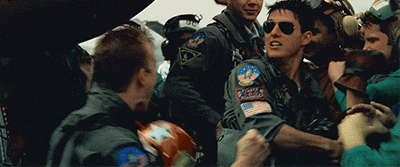 iOffice, the only people-driven integrated workplace management solution (IWMS) designed for the commercial real estate industry, has tapped Emerging Media as its Agency of Record. Emerging Media, an award-winning branding, PR, marketing, and social media agency, will handle iOffice's strategic messaging, thought leadership and public relations efforts for the company.
Elizabeth Dukes and Don Traweek, former Pitney Bowes executives and authors of Wide Open Workspaces co-founded iOffice in 2000 with the mission is to unleash the full potential of the workforce and the workplace. Today, iOffice helps facilities management leaders and C-suite executives at 1,500 global businesses to manage, plan and grow their businesses with a unique SaaS-based platform that is unrivaled in the industry. Growing at a pace of 25% year over year, iOffice touches more than 2.1 million users around the globe.
"We're so excited to welcome Emerging Media to the iOffice team," said iOffice Co-Founder Elizabeth Dukes. "We're confident in Emerging Media's ability to create connections for iOffice that will elevate us to a new level of awareness in the market with business leaders who share our vision."
Over the next year, iOffice will be expanding its presence at the industry's most critical events, speaking at the International Facilities Management Association (IFMA) and Tradeline Conferences about unleashing human potential at work and presenting at CoreNet and upcoming IFMA webinars. They plan to expand their support to the iOffice community, in their marketing, sales and customer service efforts with additional channel partners, a new website, and a user community initiative to gain more feedback from FM leaders.
"How and where we work is changing dramatically, and after learning about the industry, it was clear that iOffice was the Tesla of facilities management software space. I knew we had to work with them," said Susan Lindner, founder and CEO of Emerging Media. "We're eager to get them the attention they deserve for their incredible and industry-changing software."
Emerging Media builds its communications strategies around its Connect4™ program that harnesses the power of branding, PR, marketing and social media to propel brands to the next level of market leadership. By creating a custom roadmap for success for each client, Emerging Media dives into the competitive landscape, building authentic relationships with key influencers. The agency will direct all of iOffice's messaging, media and thought leadership efforts, as well as manage executive speaking opportunities, conferences, and awards.
See original press release here.