Public relations is one of those industries that is constantly evolving. With the recent move towards social media domination, gone are the days of just press releases and white papers. PR is progressing at a rapid speed, and there's no chance of it slowing down in 2015. Here are some tips and trends to consider for the upcoming year:
Demand For Creative Content
It's all about the quality, not quantity. Give the people what they're looking for. Pushing out great content is only going to lead to increased social engagement, so why not? Continuously publish multiple worthy pieces throughout the day, every day.
Shake It Up!
Don't continuously push out the same dull, tedious content across all platforms. Switch it up! If your audience constantly sees the same messages, they're going to become bored. Make people dependent on your content, don't leave them knowing what to expect day after day.
It's All About The Visuals
Visual engagement will soon dominate every channel. Believe it or not, posts with photos create double the engagement rates as those composed only of text. Additionally, those with videos are shared 12 times more. So get creative with charts, infographics, memes, videos and other visuals!
Money, Money, Money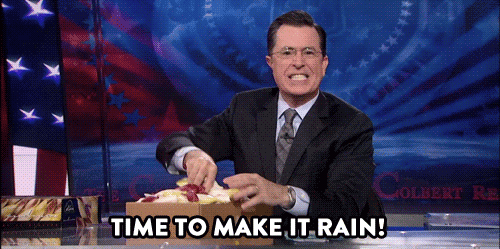 Paid, earned, shared and owned content approaches are here to stay in the upcoming year, with an emphasis on paid. More money is going to be poured into paid strategies to reach target audiences. By then, all social networking sites will most likely offer sponsored content placements (Facebook, Twitter, and Instagram already do).
Social Media Merges With Public Relations
Many agencies still separate their marketing, public relations and social media teams. Many outside the industry typically group marketing and PR together, but that will soon change. In 2015 we will see a push towards greater joint efforts between PR and social in hopes of creating message alignment and engagement, and generating dynamic brand awareness.
Mobile Content
Smartphones and tablets are dominating the consumer market, and this trend will likely increase in the new year. Brands will depend on their mobile-accessible sites, so ensuring that content is translated properly is vital to ensure positive user experiences.
We're also going to see a move towards social media apps created for the PR professional – apps to help us manage multiple social networking accounts and stay on top of the latest news. Many of us are already so dependent upon social media, so why not let it make our workload easier?
In many ways the upcoming year is going to capitalize on the trends we saw emerge in 2014. There are also countless new things to come in the ever-changing world of PR, so keep an eye out!